Do you think that the road service provided by your auto insurance is sufficient? In fact, there are major differences between auto insurance and JAF's road service. Insurance covers cars, but JAF covers people. This means that you can use road service even when you have problems with a car other than that covered by your auto insurance (a car that you do not own). Moreover, since there are differences between the number of use per year and the scope of application, people who already have auto insurance can enjoy even more peace of mind with "JAF + auto insurance."
Insurance covers cars; JAF covers people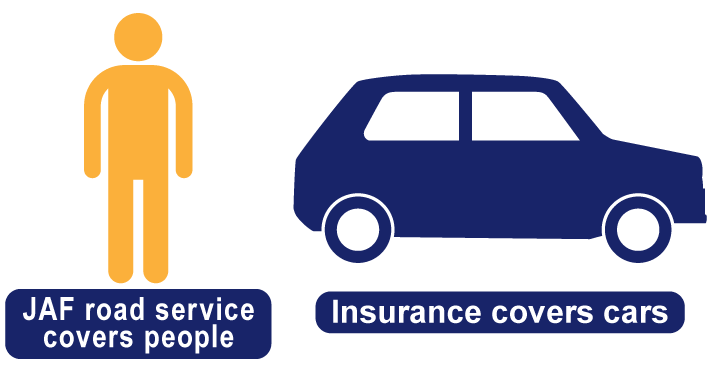 Since JAF provides services that cover people, members can receive road service even if they experience problems with cars other than the vehicle covered by insurance, such as a rental car, company car or friend's car. In addition, you can use road service even if you're not driving, but are just a passenger. JAF is unique because a single JAF membership card entitles members to road service for motorcycles and mopeds, in addition to cars.
*1 However, in the case of corporate memberships, the contract is on a per-vehicle basis (no matter who the driver is, any registered car can receive service).
No limits on the number of times JAF road service can be used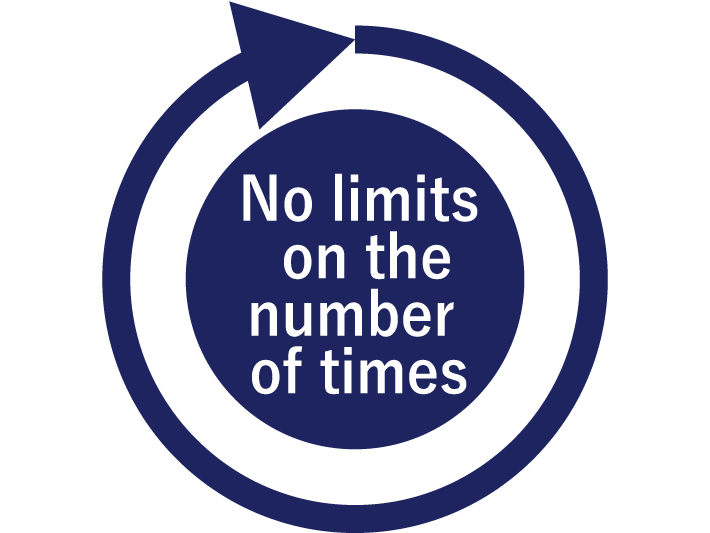 Road service that comes with insurance usually has limits on the number of times it can be used in a year.*2 In principle, JAF road service can be used for free*3 by members as many times as needed, providing peace of mind.
*2 Restrictions differ depending on the auto insurance company.
*3 Charges are applied for some work. Please see below for details.
JAF responds to problems such as cars stuck on snowy roads and problems caused by natural disasters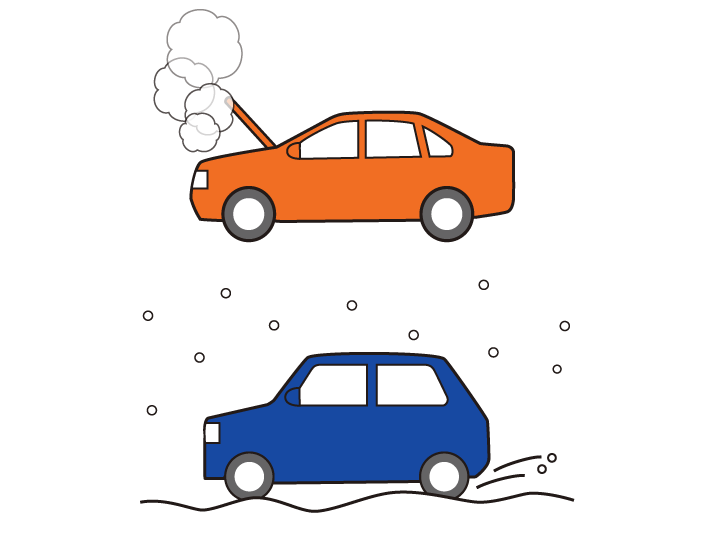 JAF's road service is also unique for its broad range of applicability. JAF provides assistance for aid not completely covered by insurance*4, such as emergency repairs for flat tires and taking snow chains on and off, as well as cars stuck on snowy and muddy roads or in sandy areas during outdoor and leisure activities.Road side assistance during natural disasters, such as inundated roads caused by heavy rain.
*4 Some insurance covers this in part.
High-quality services and a track record covering more than 50 years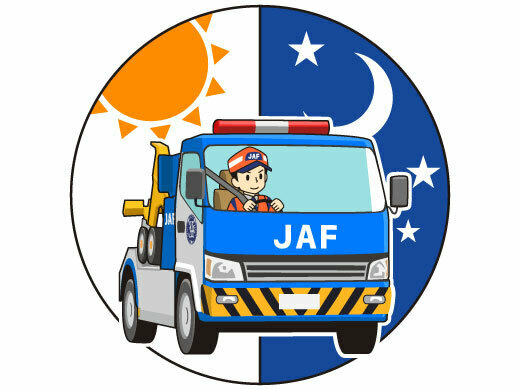 Road service that comes with insurance is often entrusted to businesses such as repair shops, but JAF sends its uniformed crew, who have gone through training in technical skills, customer interaction and safety measures and have cleared a certain standard of service quality, right to you. Service quality is the result of expertise built up in business achievements over more than 50 years, and we are confident that we cannot be outperformed by any other company.
Full lineup of membership benefits that go beyond road service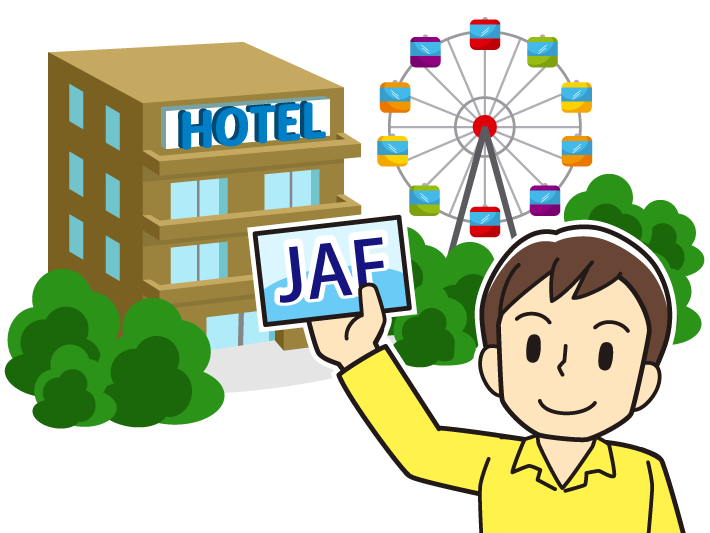 JAF members are eligible for preferential member services such as discounts and benefits at about 48,000 JAF member facilities nationwide. Using these preferential member services skillfully could even result in discounts equivalent to the annual membership fee. We offer member advantages that can be used daily other than road service, such as events exclusively for members, campaign gifts, information on road trips, and traffic safety classes.
Even more peace of mind with JAF + auto insurance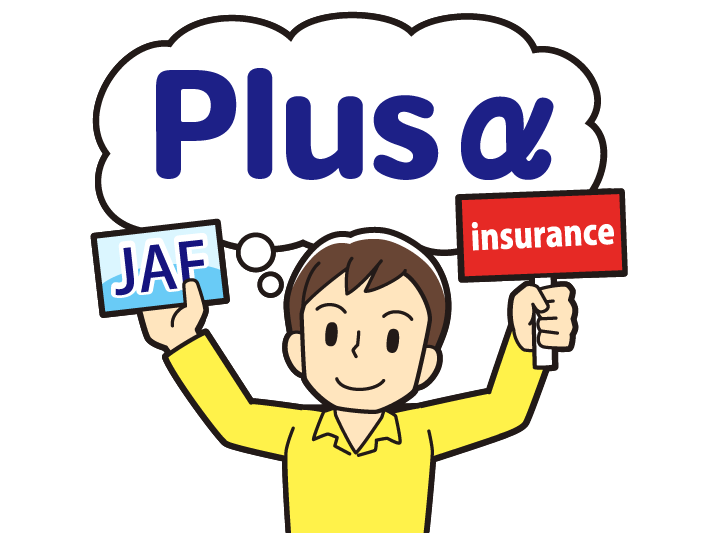 Even those who think that they don't need JAF because they have insurance will find that they can receive a full lineup of services by having both JAF membership and auto insurance. JAF members who have auto insurance from a company affiliated with JAF (including motorcycles) can receive extra preferential services (such as a broader range of free services), which is very beneficial. JAF members can also use road services not covered under their auto insurance. See below for details.*1*2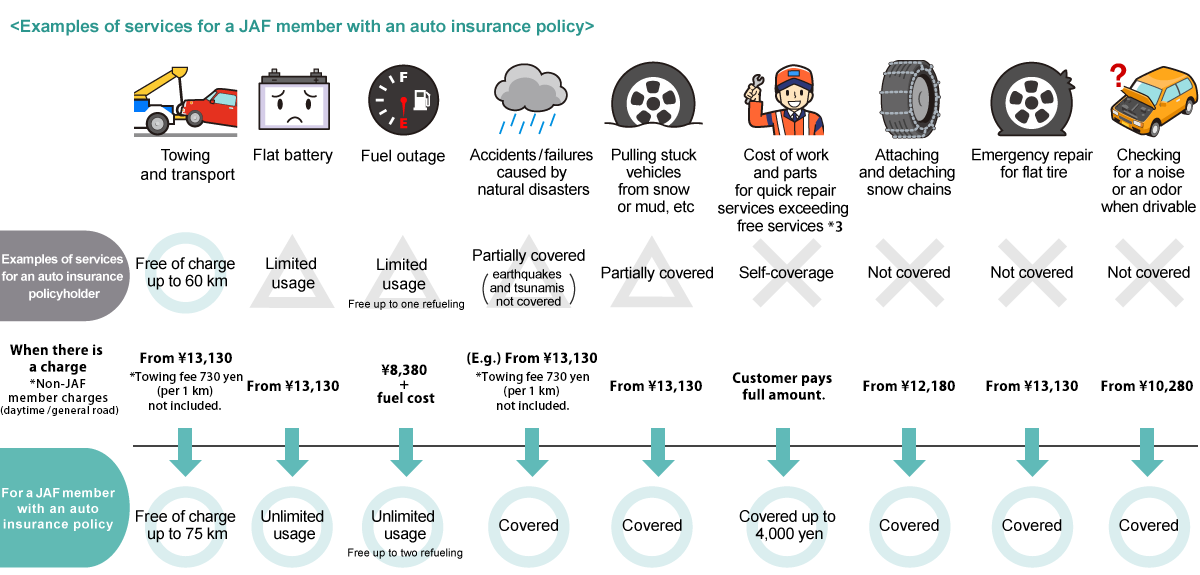 *1 Preferential services exclusively for JAF members differ depending on the insurance company.
*2 Excluding accidents or breakdown of vehicles not indicated on the insurance policy (special clause regarding family motorcycles and other vehicles).
*3 Cost of parts limited to those that can be replaced on site.
When requesting help, please call your auto insurance company's contact center and tell them that you are a JAF member.
(JAF members will, in principle, be passed on to JAF with the customer's permission.)
Some auto insurance policies do not include road service.
Please contact your auto insurance company with any questions about insurance policies.