Family membership and available services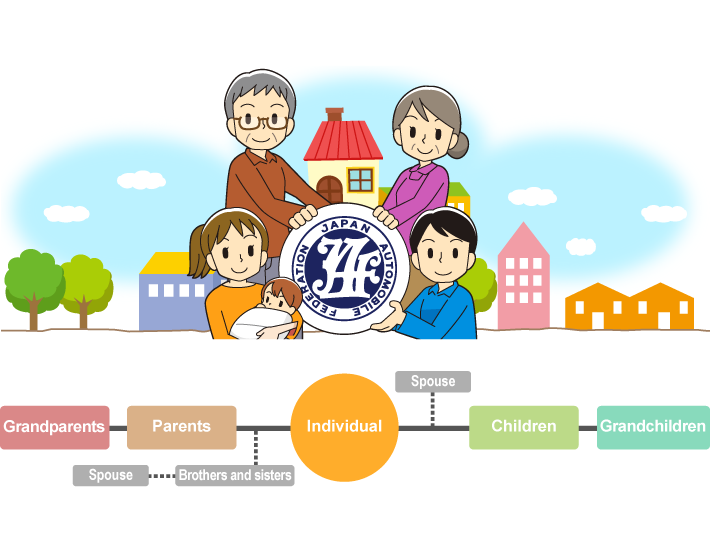 Family members (*) who live with or share living expenses with the holder of an individual membership are eligible for family membership.
Family members are relatives as defined by civil law.
As long as they share the same living expenses, family members can join even if they temporarily live apart (e.g. job transfer away from home or student). Individual membership.
Up to five people per individual member can join as family members.
Membership cards will be issued in the names of each applicant.
The membership card can only be used by the family member to which it is issued.
Family members can use road services, membership benefits and other services available to the individual member.
Expiration for family membership is the expiration month of the corresponding individual membership.
Depending on the time of enrollment, membership for the first year may be less than one year (the annual membership fee will still be 2,000 yen).
Initial family membership fee and annual fee
4,000 yen annually for individual membership, but only 2,000 yen per person for family membership!
Joining fee: Free
Annual fee: 2,000 yen