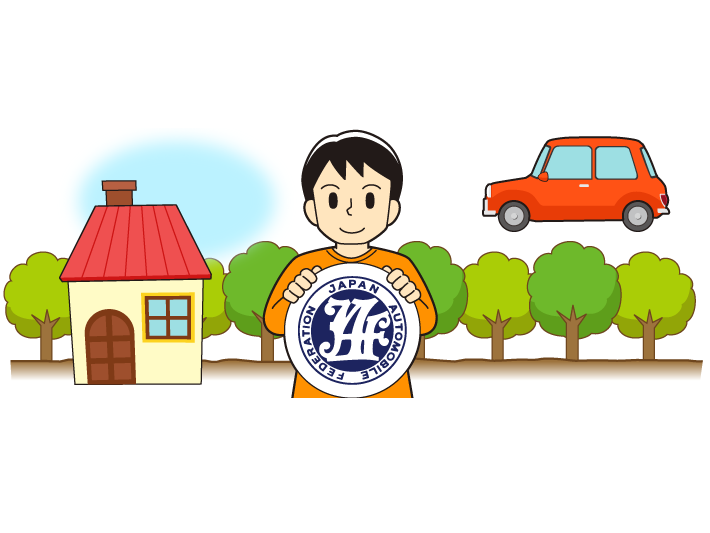 This membership is for those who join with the name of an individual (individual name).
One membership ID will be issued under the name of the person who applied.
The vehicle number does not need to be registered.
The membership ID can be used only by the individual who joined.
Road service can be used by presenting the membership card if it is the vehicle covered by road service. In addition to one's personal car, company car, rental car, motorcycle or moped that one is driving, vehicles in which the member is riding are also eligible.
If the member is riding in a business-use vehicle (green or black number plates) as a customer, the car is not eligible for road service.
Membership Fees
If paid by credit card when you join JAF, the usual 2,000 yen joining fee will be discounted as follows.
Joining Fee:1,500 yen (first fiscal year only)
Annual Fee:4,000 yen
More about our Joining Fee Discount Program
Take advantage of our discount program for new individual memberships.
This offer cannot be used in conjunction with more than one discount offers.
Only one of the following discount offers can be used at a time.
(1) Qualify for a joining fee discount by applying for automatic payment by credit card when you join JAF.*1
(2) Qualify for a joining fee discount by pre-paying the total fee for a multiple-year membership term (2-year, 3-year or 5-year) when you join JAF.
(3) Apply for free joining fee if you have a valid Physically Disabled Person's Handbook.*2
*1 In the case of a 1-year membership with automatic credit card payment, you may register your credit card as the payment method for when your membership is renewed automatically the subsequent year.
*2 Please present your Physically Disabled Person's Handbook (身体障害者手帳) at the time of application. Visit https://english.jaf.or.jp/join-us/procedures for more information.
Multiple joining fee discounts cannot be used together.