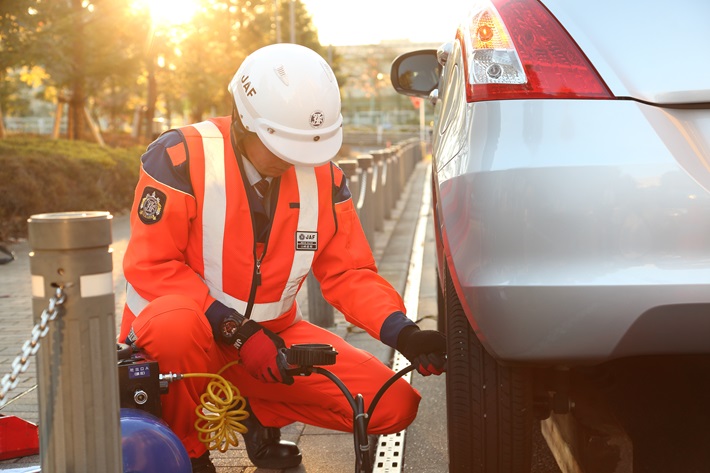 JAF assists its customers experiencing car trouble anytime, anywhere.
JAF provides road service through its nationwide network of bases 24 hours a day, 365 days a year to more than 20 million members.
Its reliability and the peace of mind it gives have made JAF the choice of customers for over 50 years. We work to create a society in which all auto users can ride in cars with peace of mind.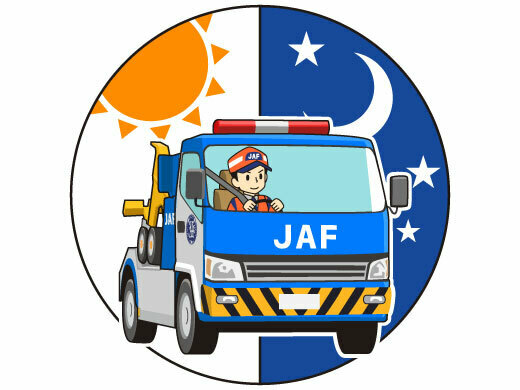 Anytime
We send out help 24 hours a day, 365 days a year whenever there is a request for help. We dispatch roadside assistance once every approximately 14.4 seconds. Since we respond to over 2.19 million calls for assistance every year, every day we strive to get to our customers' side even faster.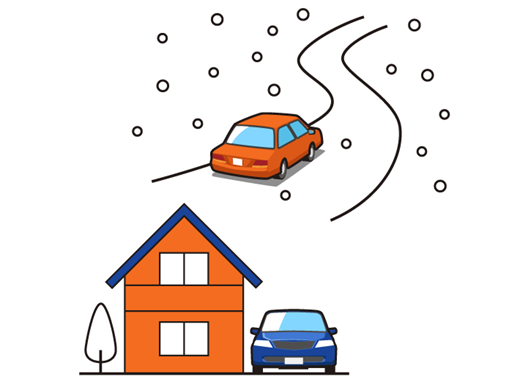 Anywhere
We can provide assistance nationwide, including out on the road, such as your home or a parking lot. *1 We send out assistance as long as the location is a safe place in which rescue work is possible, even in the event of snowy or muddy roads and roads covered with water in the event of major rainstorms.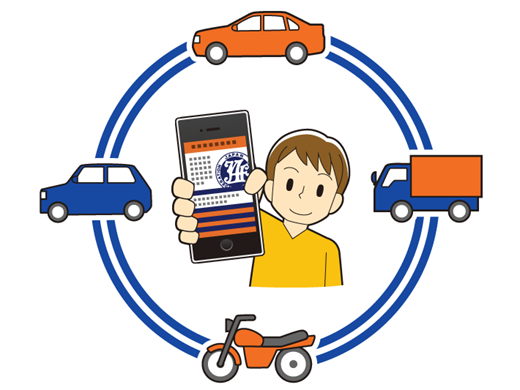 Cars that are not your personal cars and motorcycles are also ok
JAF provide service for people, not for specific cars, so a membership card will get you service for cars that are not your own, such as a rental car or company car, and even motorcycles. We can also provide road service when you are riding in a friend's car. *2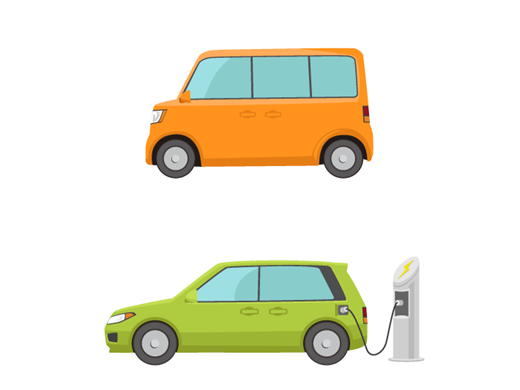 JAF handles a wide variety of vehicles
JAF can service electric vehicles, hybrid cars and fuel-cell-powered vehicles, as well as gasoline-powered vehicles.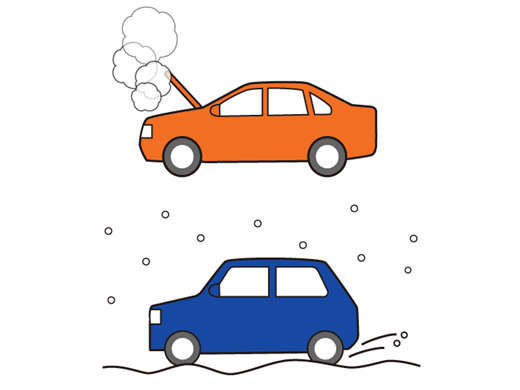 Our broad range of services gives peace of mind
We can handle a broad range of problems, such as flat batteries, flat tires and keys locked in the car, cars stuck on snowy or muddy roads and so on. We also provide aid during natural disasters, such as flooded roads caused by heavy rain.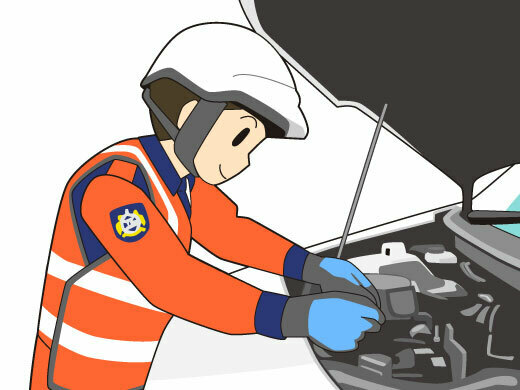 High-quality services backed by a wealth of experience
Our undergo various training and education programs so that they are able to provide the same level of high-quality services anywhere in the country. JAF staff participate in local municipalities' disaster prevention training and strive to strengthen collaboration with organizations such as fire and police departments.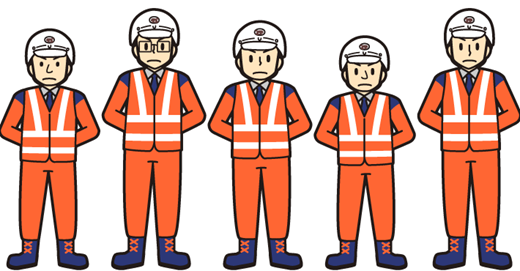 Road Service Task Forces are sent out in disasters
JAF sends out Road Service Task Forces when a major disaster occurs to contribute to the restoration of the disaster areas. During the Great East Japan Earthquake and the Kumamoto earthquake, JAF carried out rescue work, removed damaged cars, and inspected vehicles for their owners, among other support.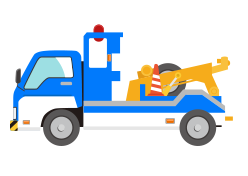 Our track record with over 50 years of loyalty from members
Since beginning road service in 1963, we have provided high-quality services tailored to changing times, such as improving the specifications of our vehicles and enhancing the efficiency of our dispatch system. This has earned JAF the loyalty of members for over 50 years.
*1  Some isolated islands are not covered. For details, please confirm with the JAF Call Center.
*2 This is in the case of individual membership and family membership. In the case of corporate memberships, the contract is on a per-vehicle basis.
Many free services give peace of mind
JAF's road service can be used by anyone. Becoming a member means that you will receive support for a variety of problems, such as flat batteries, flat tires, keys locked in the car, and running out of fuel even on the expressway, free of charge*3. For example, it costs non-members 14,940 yen to call JAF out for a flat battery at night. The annual fee is 4,000 yen for members and basic charges plus work charges are free.
*3 Customers may be asked to cover all or part of the labor costs when they exceed the free coverage (towing 15km or more, handling a car that has been in accident, pulling up cars when wheels go off the road and raising up cars that have fallen into ditch). Parts, greases and fuel costs, such as batteries and gasoline, will be charged at their actual cost.
Please see the link below for a more detailed breakdown of road service fees and the coverage range.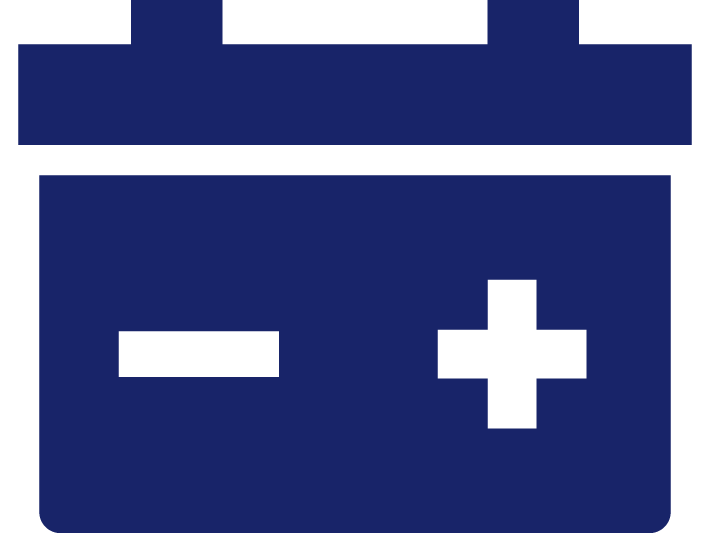 Flat batteries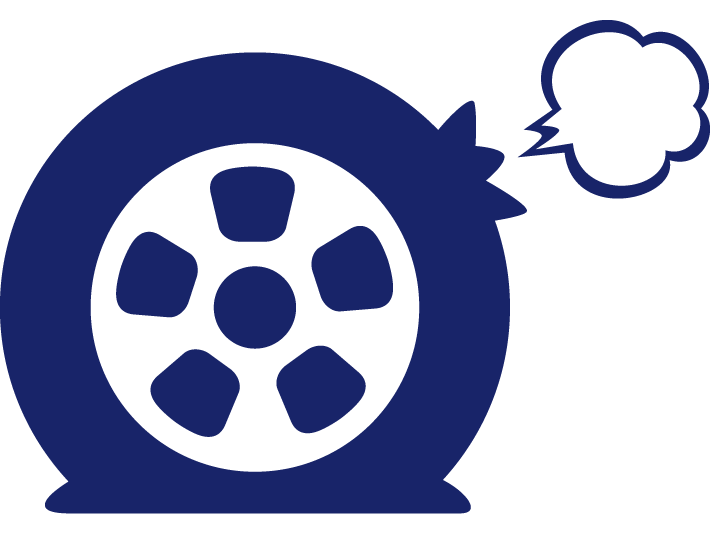 Flat tires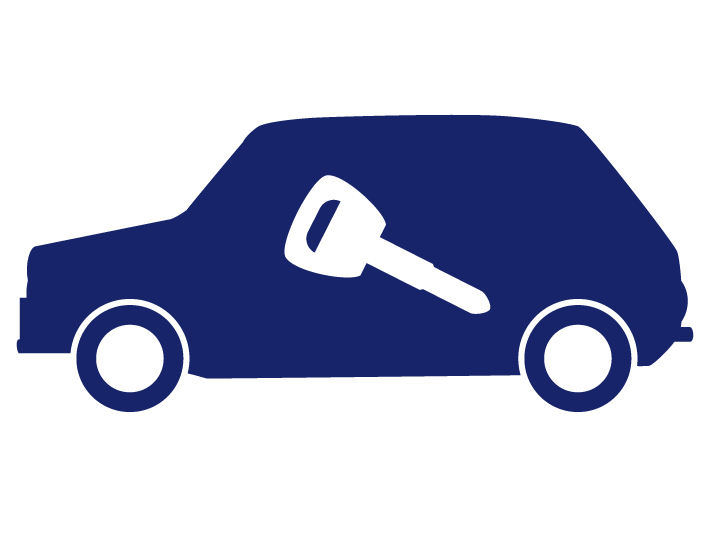 Keys locked in car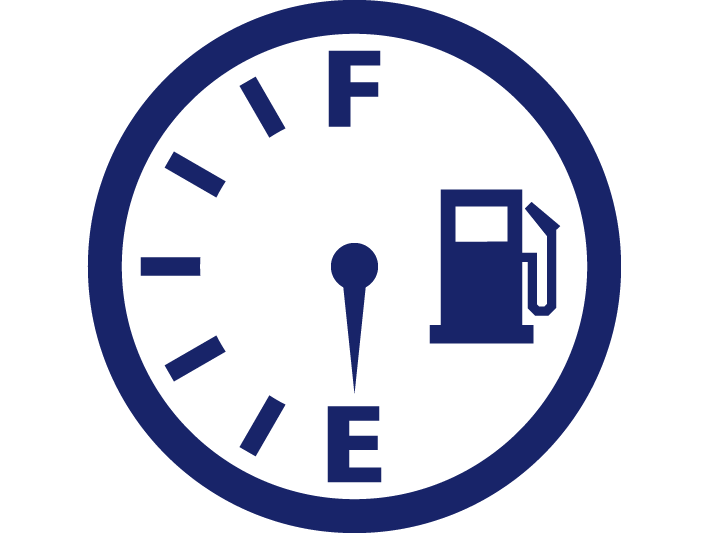 Fuel outage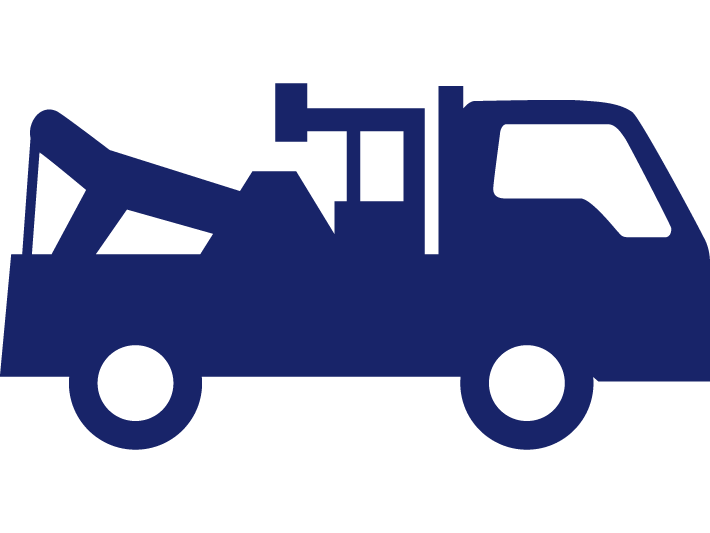 Towing for a car with problems
Even more peace of mind with JAF combined with auto insurance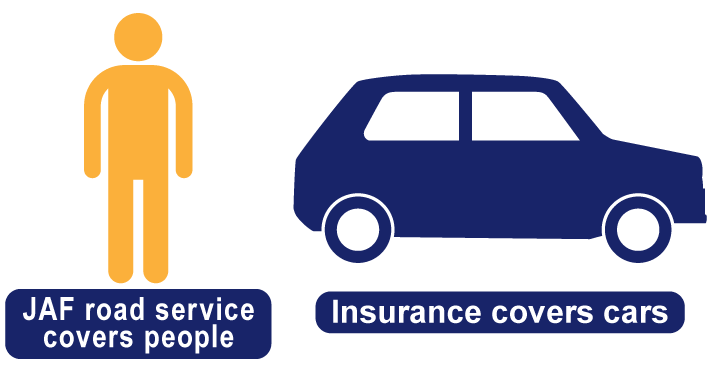 Do you think that the road service provided under auto insurance is sufficient?
In fact, if you buy insurance from a company with which JAF is affiliated, you will receive preferential services that go above and beyond the road services for regular JAF members (such as an expanded scope of free services).
Insurance covers cars, but JAF road services covers people.
This means that cars that you do not own yourself, such as rental cars and company cars, as well as motorcycles are all ok. *4
There are no limits on the number of times road service can be used annually. In addition, we respond to problems during natural disasters, such as when your car is stuck on snowy roads and roads are inundated with water in major rain storms.
JAF combined with auto insurance gives you peace of mind in your car life by making sure that you are always ready in the event of sudden problems.
*4 This is in the case of individual membership and family membership. In the case of corporate memberships, the contract is on a per-vehicle basis.
Eligible vehicles
Vehicles and motorcycles weighing 3,000kg or less (maximum load capacity of 2,000kg or less) are eligible for road service.
Buses and trucks exceeding 3,000kg are still eligible for road services limited to refueling and unlocking.
When an electric car and hybrid car run out of power or hydrogen, they will be towed to a charging station or hydrogen station.
Please see here for more information.
Flow for response to requests for road service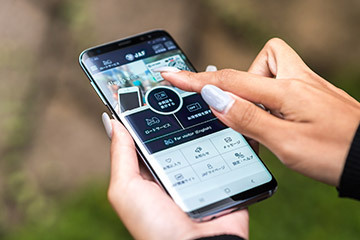 1. Call JAF
Call JAF by phone for any car or motorcycle problems.
*If you are a JAF member and a subscriber to a JAF affiliated automobile insurance company, please call the insurance company call center.
2. Vehicle Arrangement
After asking you for details about the problem, JAF Call Center staff will arrange for a roadside assistance vehicle.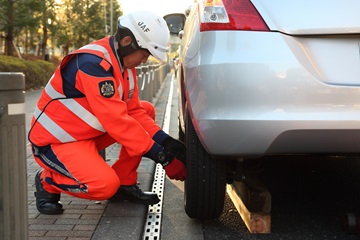 3. Dispatch and Assistance
Task force personnel will be sent from the closest base across Japan, who upon arrival, will ensure your safety and provide assistance.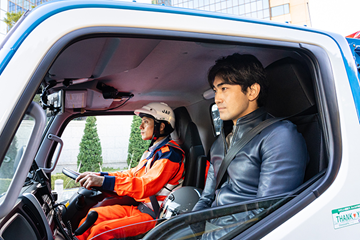 4. Transport if Needed
If your car or motorcycle needs to be transported because of a problem or an accident, JAF will carefully and safely transport your vehicle to a repair shop or other location as necessary. You may also ride along in the roadside assistance vehicle, if you so desire.
A detailed breakdown of the flow when JAF responds to problems is shown in the video.
We also respond at night and to problems on the expressway and snowy roads. Please rest easy and leave it to us. The video is in Japanese.
Safety measures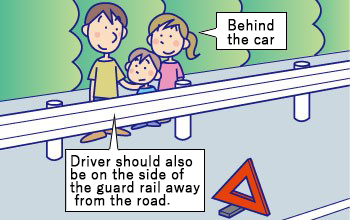 JAF puts the safety of people—its customers, staff, and surrounding drivers and pedestrians—first. We avoid working on vehicles in highly dangerous locations and begin our work only once we have moved to a safe location.
JAF takes many safety measures. On roads with high traffic volume, we not only use safety equipment such as pylons, warning triangles, flashing lights and marker devices, but also have customers wear safety vests.
In addition, we position a car (or person) in the rear of the work site on expressways or roads exclusively for cars to notify other drivers and let them know that work is being carried out. This helps prevent collisions with vehicles approaching from the rear.
◆ POINT ◆
First make sure you are safe
When you have car problems, please call JAF only after stopping your car in a safe place and evacuating to a safe location outside of your car, such as on the other side of the guardrail. Expressways are extremely dangerous. Please do not try to fix your car yourself; wait for JAF to arrive.
Safety vests to ensure our customers' safety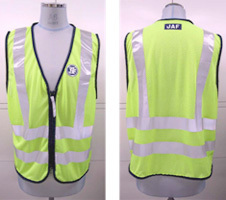 We provide safety vests for our customers to ensure their safety when we provide roadside assistance on roads with a high volume of traffic and expressways. JAF has adopted safety vests with high visibility both in the daytime and night (high-visibility safety clothing) that meet EN ISO 20471, the European standard. Each vest is safeguarded in a dedicated case and is always kept clean for use by customers. In Europe, where safety awareness is high, some countries require by law that cars are all equipped with triangular warning signs and safety vests.
Rear warnings to ensure safety of work site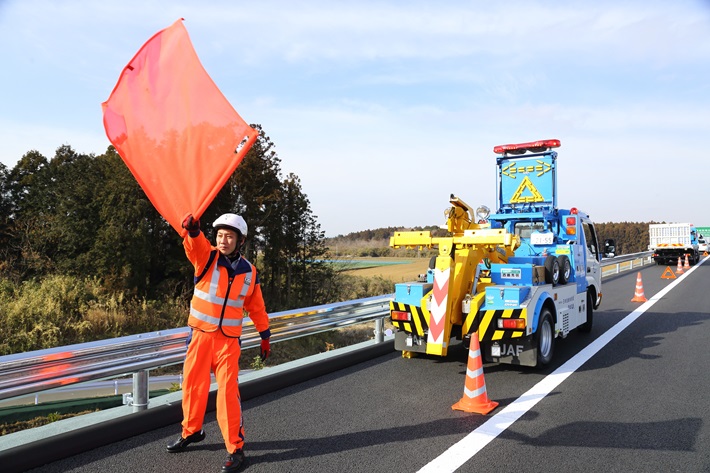 The first job of JAF crew providing roadside assistance is to ensure safety. About 70%* of all accidents on expressways are rear-end accidents. Even when parked on the shoulder, major accidents can occur if the car doesn't see what is in front. For this reason, in addition to the road assistance truck, JAF deploys a vehicle (or person) to warn approaching cars from behind the work site to ensure the safety of road service provided on expressways and other dangerous areas.