Cars and motorcycles weighing 3,000kg or less (maximum capacity of 2,000kg or less)
In addition to personal cars, rental cars and company cars, as well as motorcycles, are eligible for road service for individual and family members. Friends' cars are also eligible when the member is a passenger.
Passenger cars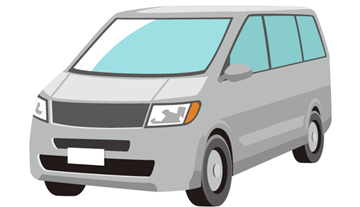 Light passenger cars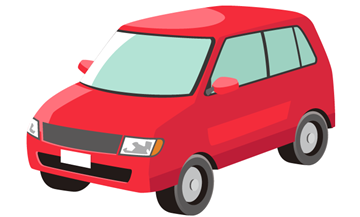 Minicars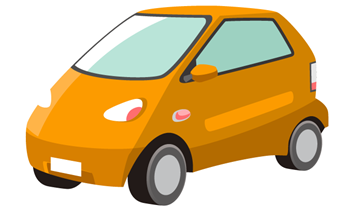 Company owned taxis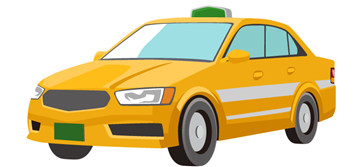 Privately owned taxis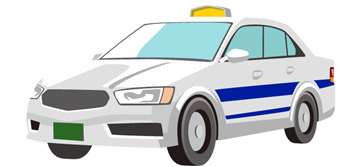 Wheelchair accessible taxis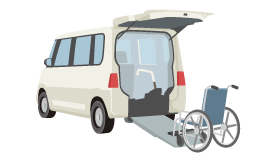 Two-wheeled vehicles (including three-wheel bike, electric motorcycle and those with sidecars)
Large motorcycle
Medium-sized motorcycle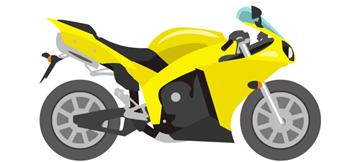 Small motorcycle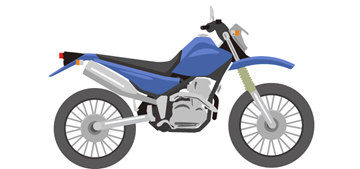 Moped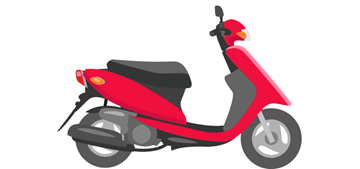 Trucks (private or business use)
Trucks (2 tons or less load capacity)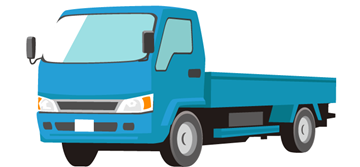 Vans type (2 tons or less load capacity)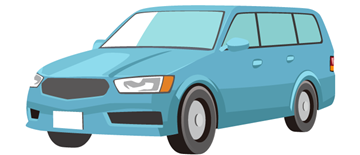 Light trucks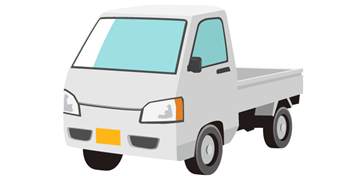 Light vans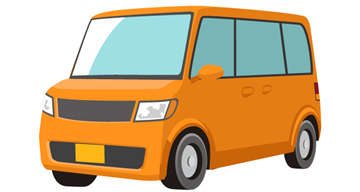 Special purpose vehicles (private or business use)
Campers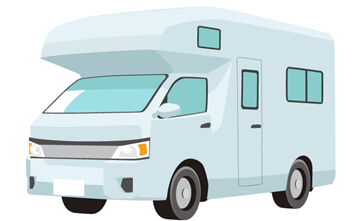 Light truck (refrigerated)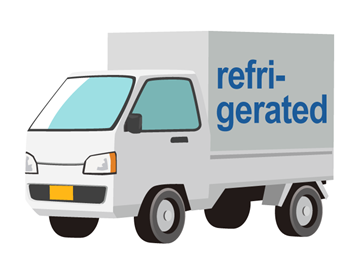 Buses and trucks weight exceeding 3,000kg or load capacity exceeding 2,000kg
JAF only provides services for this category of bus and truck in the case of fuel outages and keys locked in car.
Passenger cars (private or business use)
Coach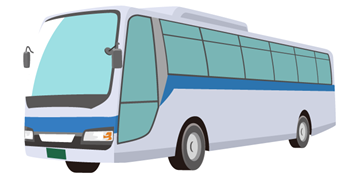 School bus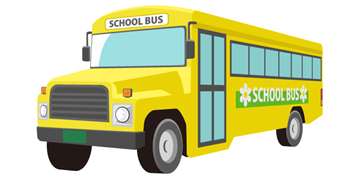 Microbus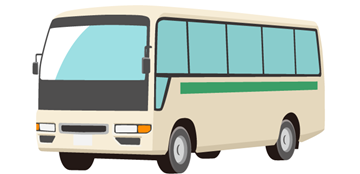 Freight vehicles (private or business use)
Large trucks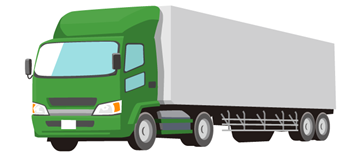 Large trailers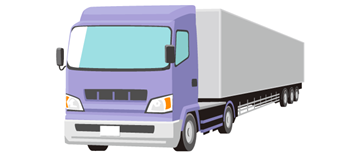 Electric vehicles, hybrid vehicles, fuel cell vehicles

JAF supports relief work for electric vehicles, hybrid vehicles, and fuel cell vehicles. JAF will transport your vehicle to a charging or hydrogen station if you have a flat battery or your hydrogen runs out.
Large- and small-sized special purpose motor vehicles
Special vehicles are not eligible for roadside assistance regardless of size.
Shovel loaders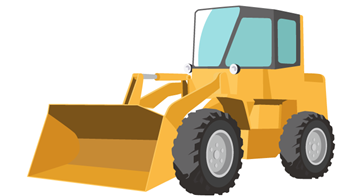 Tractors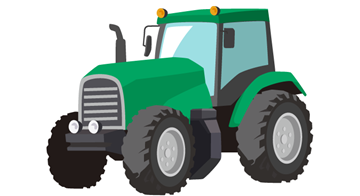 Bulldozers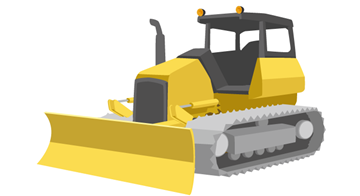 Cranes trucks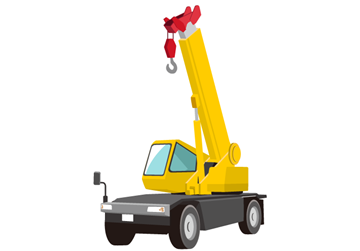 (1)

Large-sized special purpose motor vehicles
Large-sized special purpose motor vehicles are defined in Regulation for Enforcement of Japan's Road Traffic Act as "vehicles with a caterpillar track (excluding those designated by the Prime Minister), road rollers, tire rollers, road stabilizers, tire dozers, graders, scrapers, shovel loaders, dampers, motor sweepers, forklifts, wheel cranes, straddle carriers, asphalt finishers, wheel hammers, wheel breakers, fork loaders, vehicles for agricultural work, rotary snow removal vehicles, turret-type in-yard transporting vehicles, vehicles that are steered by bending the chassis and vehicles with special structures designated by the Prime Minister, not including small special vehicles."

(2)

Small-sized special purpose motor vehicles
Small specialty vehicles are cars with special structures that meet the following standards: length of 4.7m or less, width of 1.7m or less, height of 2.0m or less, total emissions of 1,500cc or less, and maximum speed of 15km/h or less. There are no restrictions on the size and total emissions of agricultural vehicles; the only restriction is that the maximum speed must be less than 35 km/h.
ATTENTION
The types of vehicles that can be registered under corporate membership differ. Please refer to the "Corporate Membership" page or information on the types of vehicles that corporate members can register. If the member is getting in a business-use vehicle (green or black license plate) as a guest, you would not be eligible for services as a JAF member.
Points to keep in mind when using road service (cases in which service is refused)
1 When any of the following apply, even to eligible cars, JAF may deny providing road service.
(1) Legal restrictions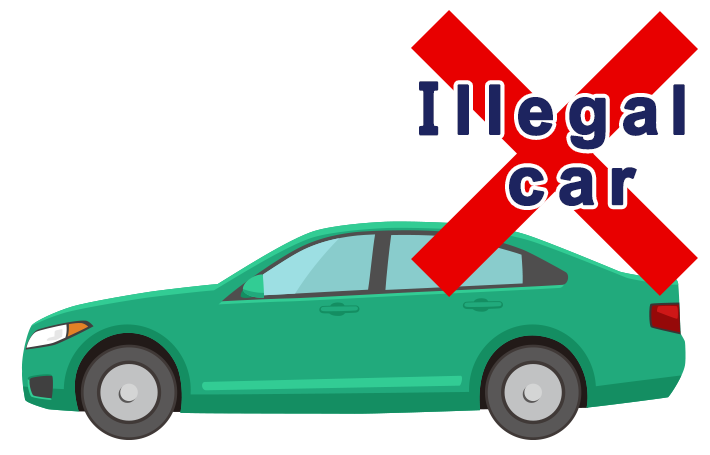 Vehicles that have been illegally remodeled or that do not have number plates
Vehicles with an expired vehicle inspection permit. The exception is cases in which leaving the vehicle as is would impede the smooth flow of traffic, as long as the auto liability insurance has not expired.
Vehicles whose auto liability insurance has expired
In the case of violating regulations such as drunk driving
(2) Vehicle conditions
In the following cases, to the extent possible JAF takes steps such as guiding the driver to an external vendor who can perform the work, so please consult with JAF.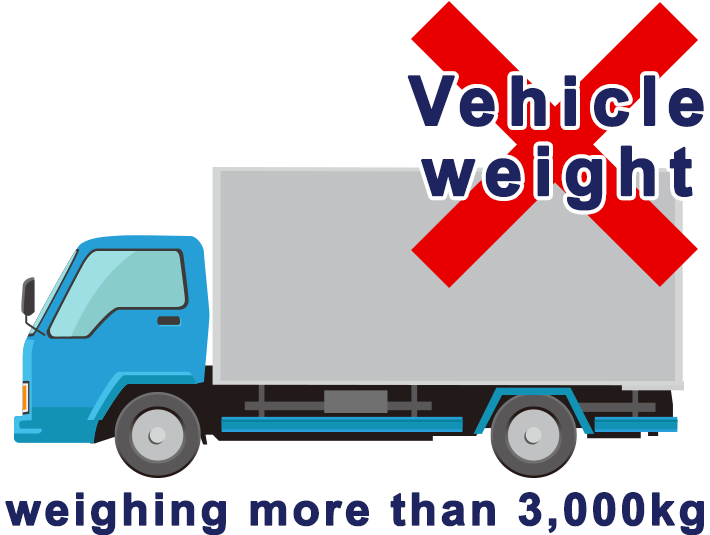 Unlocking the vehicle when the lock has a special structure and/or the part is not related to the vehicle's operation
Vehicles with structures that make towing and transport impossible and vehicles weighing more than 3,000kg
Towing and transporting vehicles with no place to send to
Long-distance transport (depending on the region and time of day, providing long-distance transport may be difficult. In this case, JAF will make arrangements for the vehicle to be transported to the nearest repair factory to the extent possible, so please consult with JAF.)
Cases in which there are concerns that road service will cause damage or risk to luxury goods, fresh food and/or dangerous items
Cases in which the work is dangerous or it is difficult to carry out the work using devices and vehicles owned by JAF
(3) Geographical conditions such as weather and disasters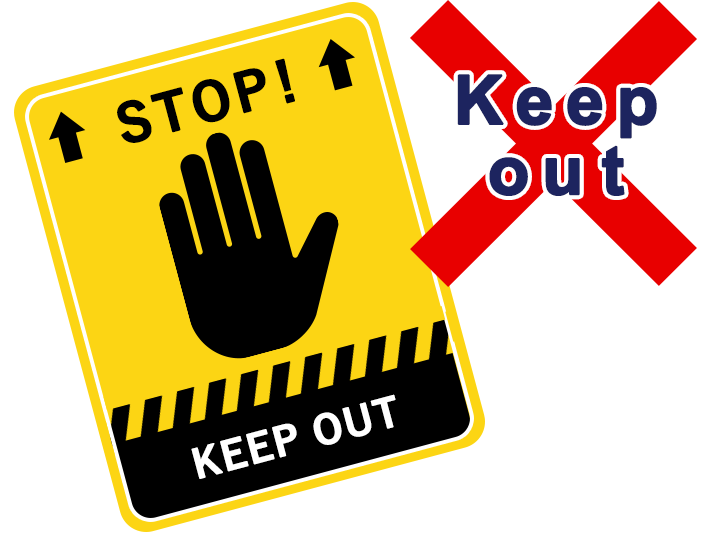 Regions for which access is forbidden and places that general vehicles cannot pass through
Regions in which driving is difficult due to snow that has not been removed and water inundation
Regions expected to be dangerous
Some isolated islands. Please contact the JAF Call Center for details.
2 As noted below, when several tasks are carried out on the same vehicle due to the same malfunction or accident, it shall be handled as one task. In this case, costs that exceed those covered by the membership will be charged.
Cases in which tires are repeatedly replaced over several occasions for reasons other than punctures or other problems
In the event that towing and transport are repeated over several occasions, the towing and transport distance shall be totaled.
Road Service Terms of Use