Ishikawa Prefecture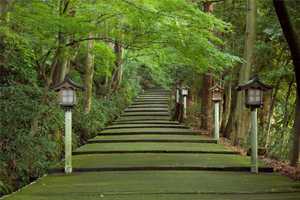 Mt. Hakusan is believed to be a sacred mountain and this shrine is the main shine of approx. 3000 others in Japan dedicated to this mountain. A visit to this shine by way of walking along the spiritual Omote Sando (the front approach), will lead you into a sacred world.
Aichi Prefecture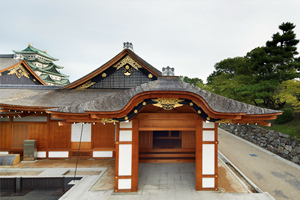 Nagoya Castle Hommaru Palace: Originally built in 1615 by the first Shogun Tokugawa Ieyasu, the Nagoya Castle Hommaru Palace was the residence and formal audience hall for his son, the Lord of the Owari Domain.
On June 8, 2018, the restoration plan for Hommaru Palace, which has gone on for 10 years is finally finished, and opened to the public.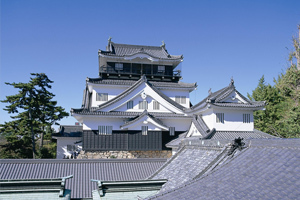 Okazaki Park: Head to Mikawa warrior's museum of Iyeyasu and Okazaki Castle, where you can learn about the history of shogun Tokugawa Ieyasu. Also, enjoy the experience of dressing up in armour as a feudal samurai warrior at the palace.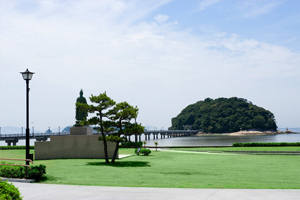 Takeshima: Takeshima is an island which is designated Natural Monument and a symbol of Gamagori City. There are five shrines in it. It is known as Japanese gods of good luck, safe childbirth, matchmaking, thriving business, economic fortune, longevity, academic success and prosperity of descendants. They say that if you pray at all the five shrines, all the fortune will come your way. Yaotomi Shrine is at the center of the island and the one of Japan's seven major shrines enshrining Benzaiten. Takeshima island is connected to the mainland by a 387 meters bridge which is famous for matchmaking. From the mainland, it takes about 50 minutes to across the bridge and visit the shrines and take around the west of the island and return.
Mie Prefecture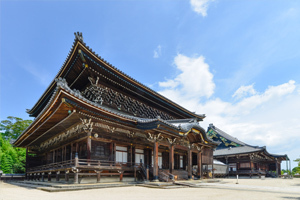 Mieido and Nyoraido in Senjuji Temple of the Shinshu Takada sect, known as outstanding wooden buildings in Japan, were designated as the first national treasure buildings in Mie on November 28, 2017. Please have a close look at the world-renowned historic buildings and enjoy Isshinden Jinaicho around the temple.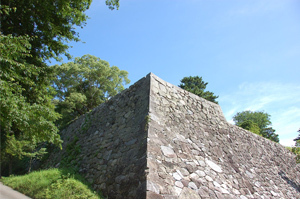 Matsusaka Castle was built in 1588 by Ujisato Gamo, and remains a symbol of a city. While the original castle keep was lost in a typhoon long ago, the impressive walls — hewn from natural stone — are a sight to behold. With plum blossoms in early spring, cherry blossoms and wisteria in spring, and gingko in autumn, the park is beloved by locals as a place for rest throughout the year.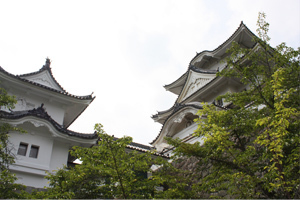 Enjoy the spectacular view of the one of the highest stone walls in Japan and the wooden main tower (reconstructed). This beautiful castle has been built by the master castle builder, Todo Takatora.