Fukuoka Prefecture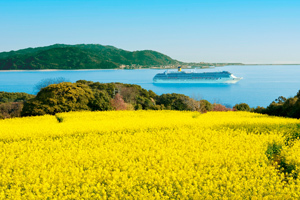 Nokonoshima Island Park: Nokonoshima island, rich in nature, just sits in the middle of Hakata Bay and takes 10 minutes by ferry.
The Nokonoshima Island Park is a natural park of about 150 thousand square meters stretching out in the northern part of Nokonoshima Island. The park is filled with blossoming flowers such as cherry, broccolini and cosmos all year round.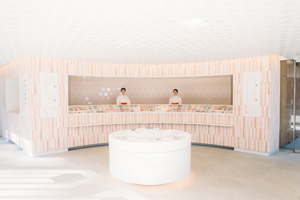 Homangu Kamado Shrine was built to protect the Dazaifu Government Office, and the god it deifies is currently worshipped widely as the "god of good match." After 1,350 years of enshrinement, the harmony between the shrine office, rebuilt in a modern architectural style, and the traditional architecture of the main shrine has been attracting a lot of attention.